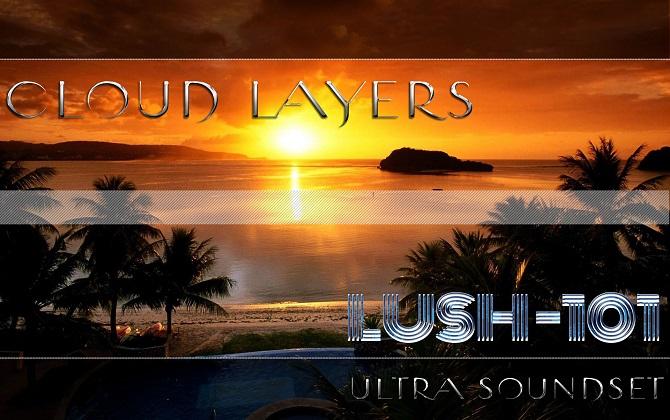 Cloud Layers Ultra for Lush-101 contains 880 presets for Lush-101, bundled from 3 three soundsets: Ambient Dreamtime, Luscious Bass, and Euphonic Resonance. Those individual soundsets are also located on Audio Bombs. If you buy this bundle, no need to buy those individual soundsets!
Touch The Universe is ecstatic to present the Cloud Layers Ultra Soundset for LuSH-101. It consists of three soundsets in total and has an ultra-massive assortment of 880 high quality patches to fuel the latest cutting edge productions. This ultra-pack soundset contains all the patches within the Ambient Dreamtime, Luscious Bass & Sequences, and the Euphonic Resonance Soundsets.
The soundset covers a vast sonic territory and is full of exotic character which really comes alive with the mod-wheel – as many as 18 assignments. This ultra-pack covers a very wide sonic palette with a richly diverse assortment of styles, from complex, futuristic acid 303 lines to thick and lush keys, super wide stereophonic textures, piercing resonating leads full of grit and distortion. It also contains many beautiful lush pads, vibrant soundscapes and ambient textures. They are ideal for nearly all sub genres of electronic music, but, like with all the Touch The Universe sound banks, are perfectly suited to the exotic, progressive, and futuristic styles of trance.
This genre bending assortment of multi-layered patches covers a wide sonic territory and is split in eight parts: 121 Leads,56 Arps, 58 Keys, 87 Sound Effects, 177 Basses, 156 Bass Sequences,171 Pads, and 54 Rhythmic Sequences.
Audio Showcases:
Pads
Leads
Video Showcases:
AMBIENT
Basses
Leads