THORN SOUNDSETS SERENE WORLDS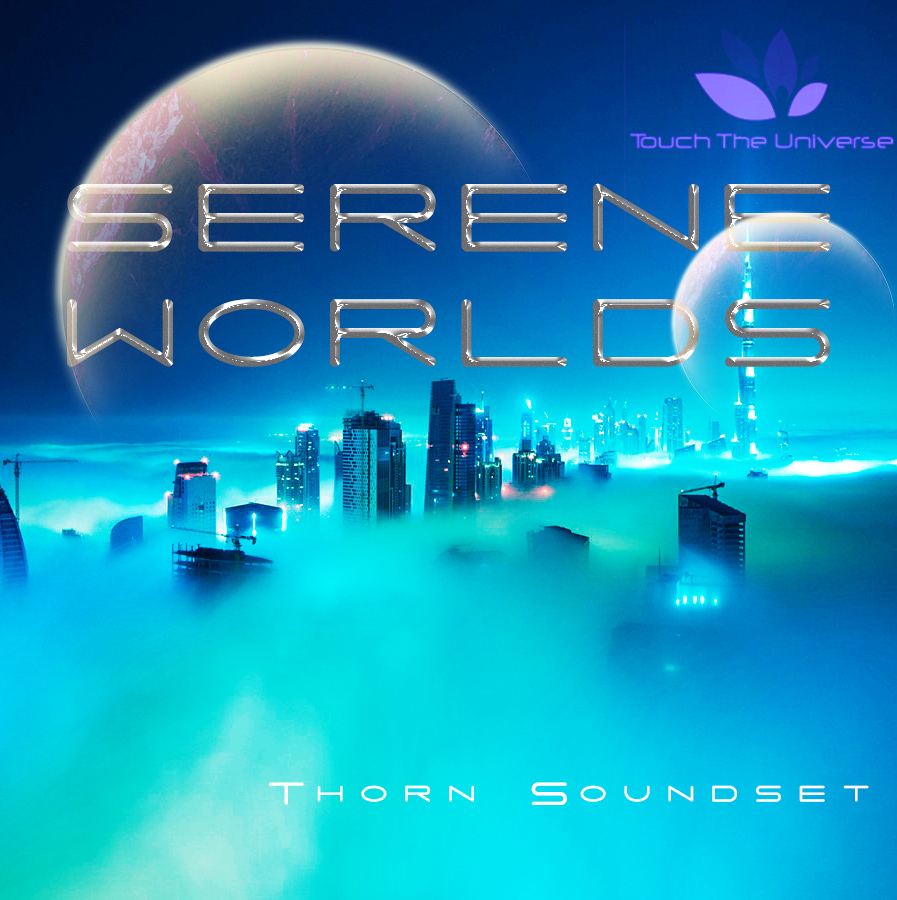 Touch The Universe Proudly Presents: Serene Worlds For Thorn
The Serene Worlds Soundset contains 150 high quality presets for the utterly beautiful Thorn synthesizer from Dmitry Sches and is suitable for any contemporary electronic and ambient music genres. This soundset has been lovingly crafted since Thorn's release, nearly half a year ago, while being tweaked over and over on monitors, computer speakers, and headphones for optimal balance between sounds. It includes over 180MB of noise samples and attacks embedded within the presets, in addition to over 100 custom presets for Arp, Glitch, MSEG, Effects, and Harmonic Oscillator Modules.
An optional MIDI and Noise Sample pack is also available for an additional $5, which includes nearly 24 MIDI Files (over 50 merged patterns) used in the audio showcases and 80 samples, 240 MB in .wav format, which can be used used inside thorn or in other synths. These are extremely useful and sound great on there own! They can add the icing to an already beautiful sounding patch to make them truly inspiring.
VIDEO SHOWCASE
Serene worlds contains many exceptionalyl beautiful pads, atmospheres, and soundscapes that sound truly unique thanks to Thorn's unique harmonic oscillator, which combines both additive and wavetable engines - thorn is capable of some amazingly beautiful sounds. In addition, many of the patches utilize the noise layer to the full extent. Nearly 80 original soundsources were created just for using this oscillator, using granular methods, and layering multiple sounds with real world recording to aid the atmospheric ambience of the patches, including bamboo rain sticks, village gongs, synthesized choir samples, flutes, wind chimes, glistening shimmers, etc. Some of the noise oscillators could have as many as 5 layers blended into one source. The goal was to subtlely aid the beauty and power of thorns beautiful unique sound, without ever masking it.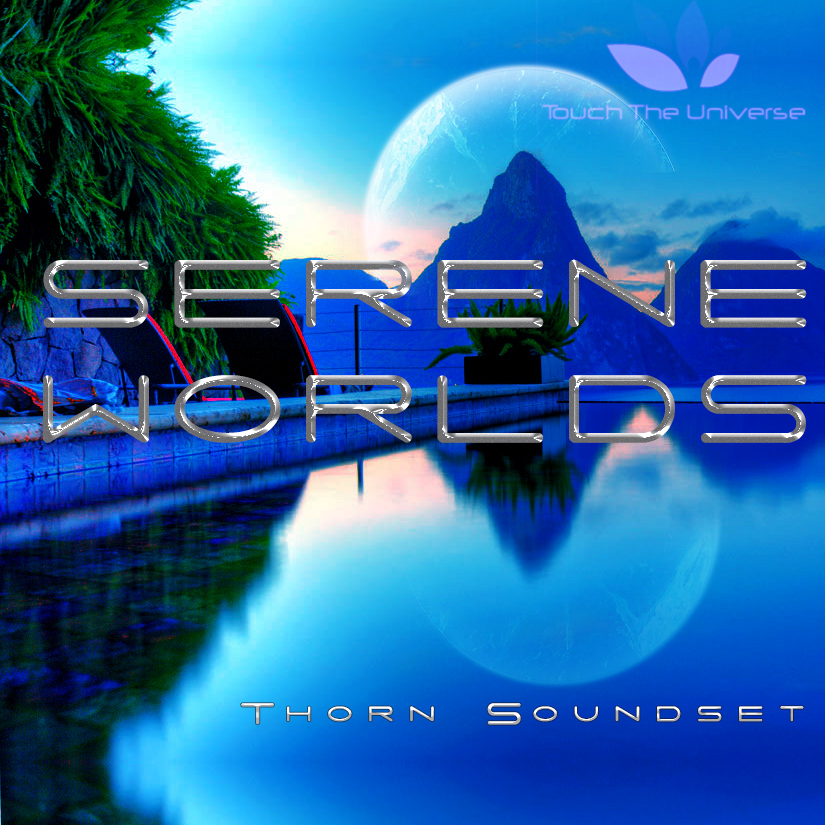 In addition, Serene Worlds also includes 17 bpm synchronized bass sequences ideal for a cinematic and modern electronic vibe. A major advantage of sequences is the ability to transpose the layered patterns in one go, and use creative legato to add interesting variations. Furthermore, some utterly gorgeous plucks and keys were also included, truly coming alive with vibrance with velocity and modulation settings. There are just so many wonderful routings Thorn has to alter the sound, including the oscillator fx, the harmonic oscillator, the fitlers, gorgeous fx, and glitch pattern. All of these were use as modulation sources. So a pluck or pad could turn into something completely wild and different sounding than the original with the modulation wheel. I had a lot of fun here.
Finally, but not least, some sharp, modern and tasteful leads are also included, in addition to some awesome analog sounding synthesized drums, in addition to hybrid synthesized and organic instruments like gamelan, and synth choirs -- never relying on noise sample, only aiding.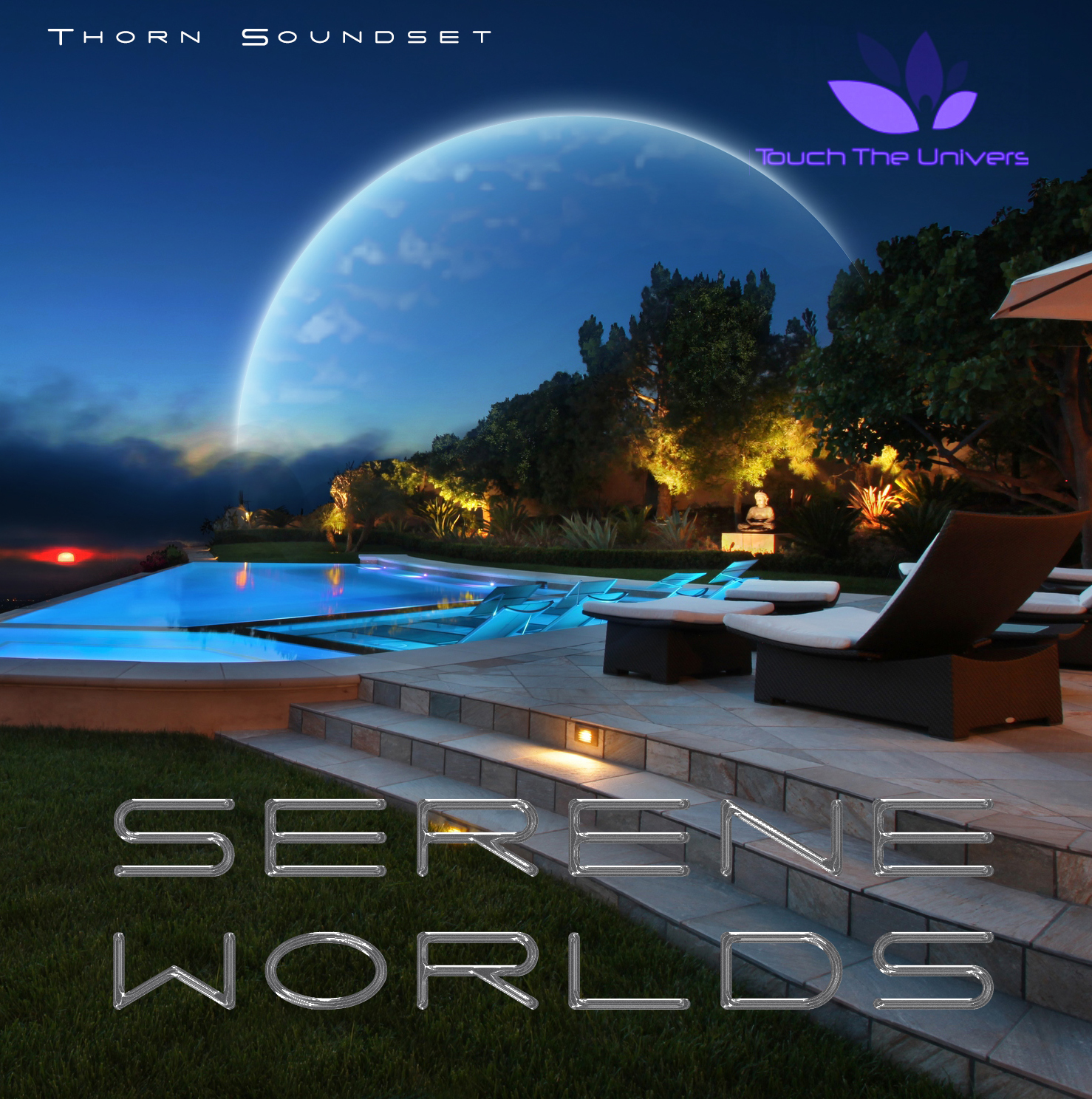 SERENE WORLDS DETAILS
Includes 150 Presets
Includes over 180Mb of Noise Samples and Attacks embedded in the presets.
Include 100 Thorn Module Presets for the Arp, Glitch, MSEG, and Effect Presets
Optional - Includes 80 Noise Samples in .wav format which can be used to layer in patches in thorn or used on there own - including bamboo rain sticks, village gongs, film rolls, synthesized choir samples, flutes, wind chimes, glistening shimmers, pads, layered, and grainularized.
All patches are volume normalized. (They won't clip and have equal volume levels when scanning between presets)
Complex Modulation Wheel destinations for all patches. When appropiate, many patches also utilized velocity sensitivity.
Patches created in the latest 1.06 version of Thorn.
PATCH BREAKDOWN
Leads - 18
Pads - 43
Basses - 10
Keys - 12
Plucks - 21
Arps - 11
Bass Sequences - 17
Drums/FX - 14
Instruments/Synth Choir - 4