SERENE COSMOS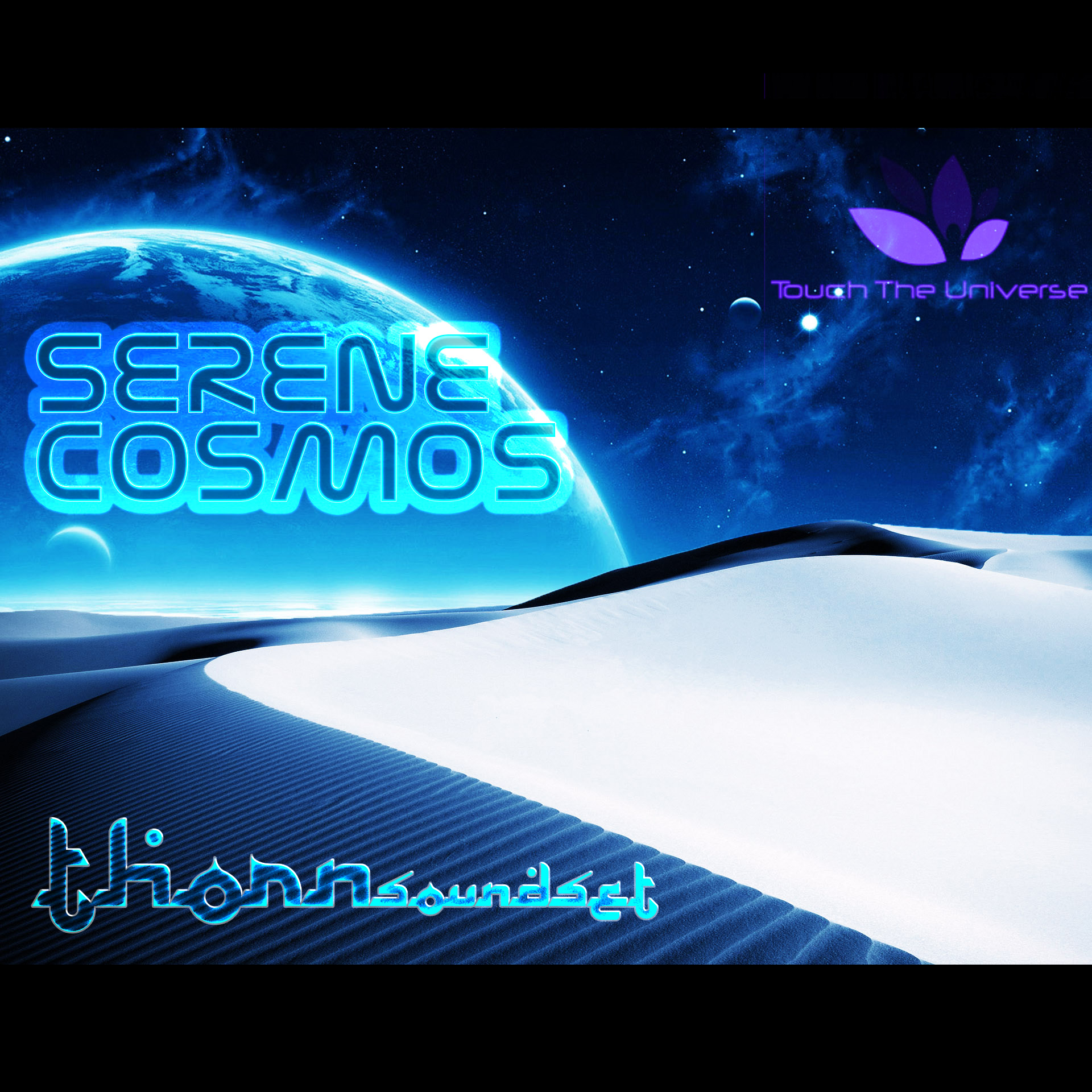 SOUNDSET DESCRIPTION
Touch The Universe is proud to present "Serene Cosmos" for the amazing Thorn synth from DS Audio,containing a total of 188 presets and 350MB of embedded noise samples, and is suitable for any contemporary electronic and ambient music genres. TTU is very excited to continue their love affair with Thorn with Serene Cosmos, their fifth soundset for Thorn, which has been lovingly and patiently crafted utilizing the new skills learned since the last Thorn release a couple years ago.
The soundset covers a vast sonic territory and is full of exotic character thanks to Thorn's unique Harmonic Filter. Serene Cosmos covers a very wide sonic palette with a richly diverse assortment of styles, from complex, futuristic acid 303 lines to thick and lush keys, super wide stereophonic textures, piercing resonating leads full of grit and distortion. It also contains many beautiful lush pads, vibrant soundscapes and ambient textures. They are ideal for nearly all subgenres of electronic music, but, like with all the Touch The Universe sound banks, are perfectly suited to the exotic, progressive, and futuristic styles of trance.
The Serene Cosmos soundset turned out phenomenal, and the amount of fun I had creating it and working with Thorn in general, continually blows away my expectations. It just keeps getting better the more I learn and the more I experiment with it.
SERENE COSMOS DETAILS
Includes 188 Presets
Includes nearly 250Mb of Noise Samples and Attacks embedded in the presets.
MIDI Version contains 13 Midi Files used in the showcases.
Streams Version contains over 200 flac files and a Studio One Project Files of the Audio Showcase (flac arrangement only, no live synths)
All patches are volume normalized. (They won't clip and have equal volume levels when scanning between presets)
Complex Modulation Wheel destinations for all patches. When appropiate, many patches also utilized velocity sensitivity.
Patches created in the latest 1.10 version of Thorn.
PATCH BREAKDOWN
Basses - 24
Leads - 34
Pads - 60
Plucks - 41
Keys - 18
Sequences - 11