OCEAN OF GALAXIES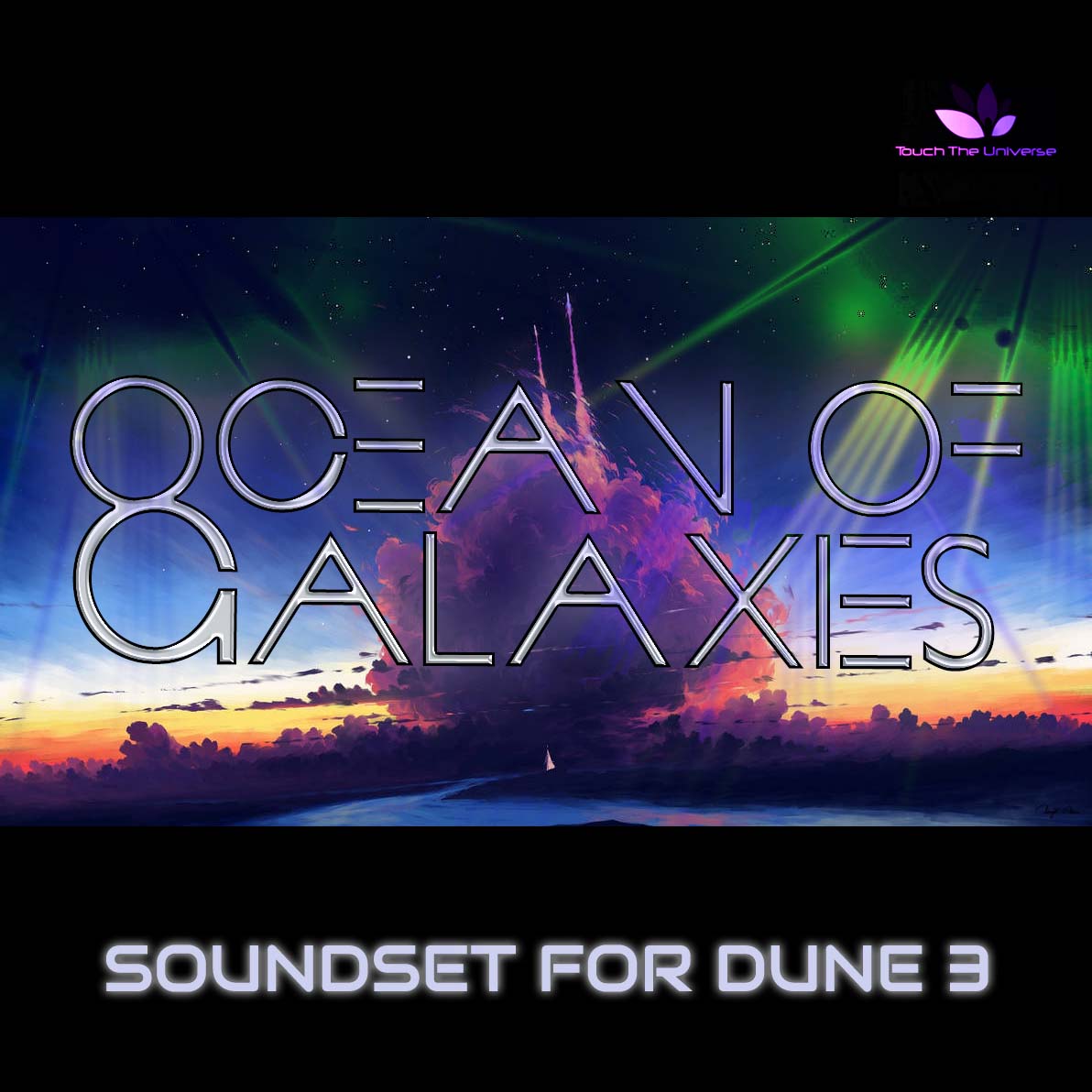 SOUNDSET DESCRIPTION
The Ocean of Galaxies is our best soundset yet for the powerhouse Dune 3.5 synthesizer, containing 105 high quality presets and represents our first time utilizing the wave sample import feature. A lot of love went into exploring Dune 3 this time around and I was rewarded time and again with many beautiful and brilliant sounds. It is sheer sonic ecstasy, SONIC BLISS! It is suited for any contemporary electronic dance and ambient music genres, including cinematic music. It includes a wide variety of presets spread out in many categories, including, basses, leads, pads, keys, and plucks.
I've taken this soundset so much further than my previous ones partly due to the new update, which added workflow features and is great for sound designers like myself. I've been pushing for this HARD behind the scenes during beta and thrilled to see it come about.
An optional MIDI pack is also available for an additional $5, which includes 8 MIDI Files (over 100 merged patterns) used in the audio showcases, which can be used inside Dune 3 or in other synths. These are extremely useful and sound great on their own! They can add the icing to an already beautiful sounding patch to make them truly inspiring.
SOUNDSET DETAILS
Includes 108 Presets
Optional - Includes 8 Midi FIles (Over 40 merged patterns) from most of the audio demos (excluding leads). They are named identically to the corresponding preset.
Optional - Stream Version included full Studio One project file from the song demo showcase and contains the leads MIDI with Automation. All streams are in FLAC format. They are named identically to the corresponding preset. If remixing, use Touch The Universe in song title.
All patches are volume normalized. (They won't clip and have equal volume levels when scanning between presets)
Complex Modulation Wheel destinations for all patches. When appropiate, many patches also utilized velocity sensitivity.
Includes a detailed pdf file for step by step instructions with pictures on how to install the soundset for both mac and win.
Patches created in the latest 3.203 version of Dune 3.
PATCH BREAKDOWN (108 PATCHES)
Leads - 30
Pads - 29
Basses - 18
Keys - 19
Plucks - 17
Textures - 4