ASTRAL MOONLIGHT
SOUNDSET DESCRIPTION
The Astral Moonlight Soundset contains a massive amount of presets, over 125, for the powerful synthesizer, TONE2 Nemesis, covering most electronic and ambient genres. The Astral Moonlight soundset includes a stunning and diverse assortment of high quality Basses, Plucks, Keys, Pads, Leads, FX, and Vocal Sounds for Nemesis's arsenal. Nemesis itself is a one of a kind FM synth. It is my first ever FM soundset and I was surprised how much I enjoy working with an FM synthesizer, especially one as interesting and easy to use as Nemesis. It turns out, some of my favorite type of sounds I like to make are quite easy to acheive with FM sounds. Nemesis is a wonderful synth and It was a great joy working on Astral Moonlight.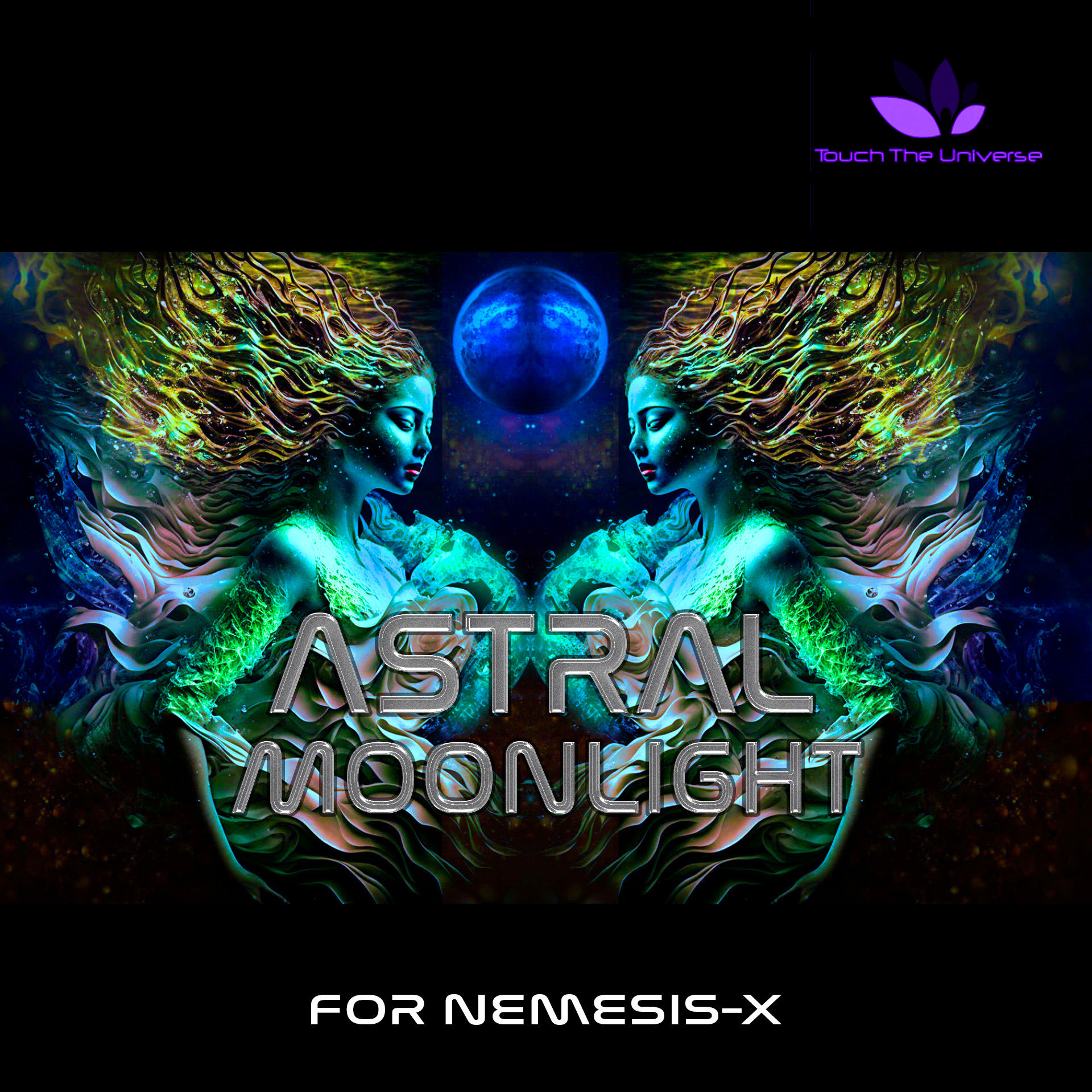 SOUNDSET DESCRIPTION
The majority of the patches contain many layers. In addition, all patches are assigned velocity and modulation wheel destinations.
PATCH BREAKDOWN (125 PRESETS)
Arps - 1
Leads - 25
Basses - 37
Plucks - 4
Pads - 19
FX - 12
Keys - 15
Vocalic - 11