NATIVE INSTRUMENTS MASSIVE-X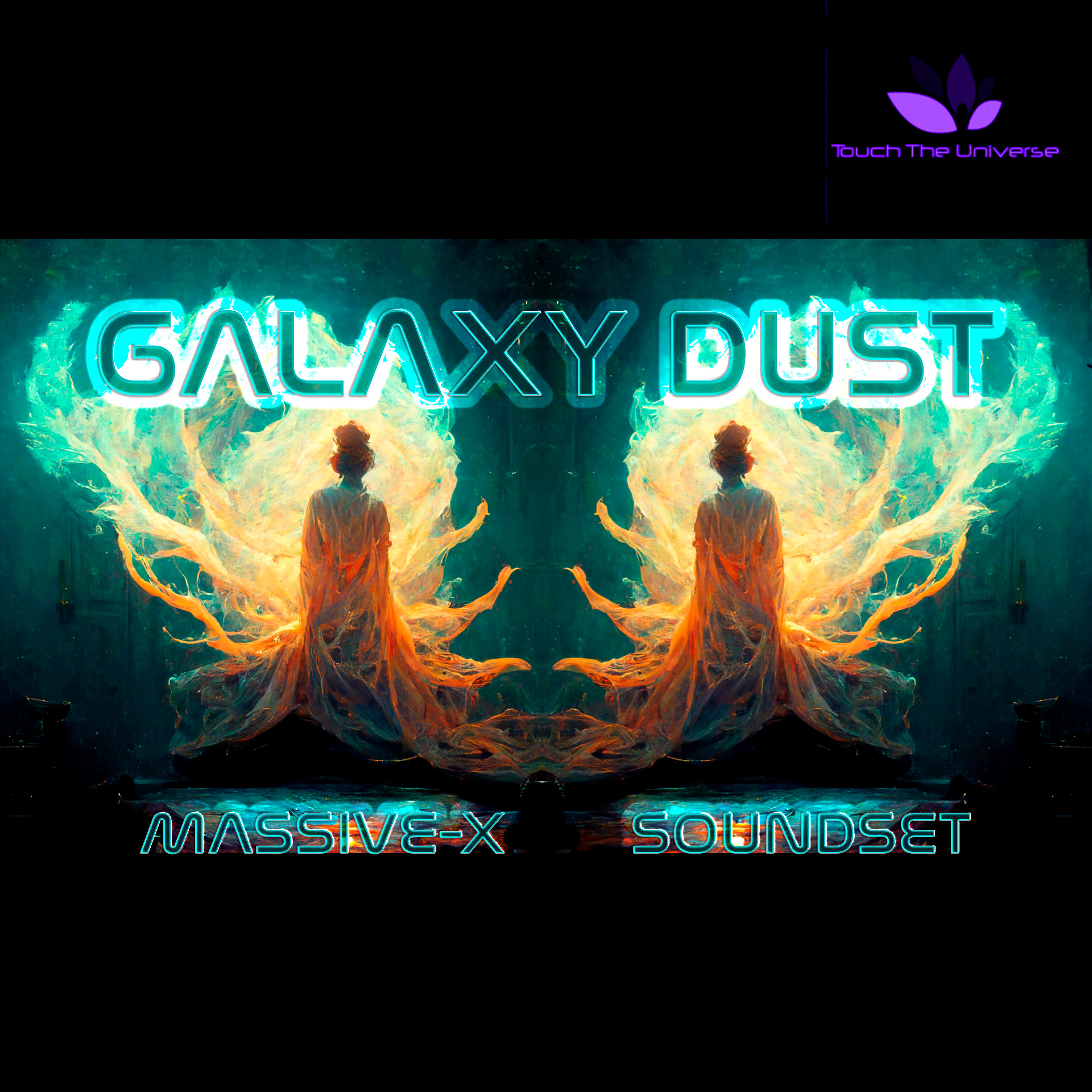 SOUNDSET DESCRIPTION
Touch The Universe proudly presents an exceptionally sweet soundset for the exquisitely crafty Massive-X synth from Native Instruments, "Galaxy Dust". The bank contains a total of 122 meticulously crafted presets whom I've recently fallen in love with working on a remix from one of my favorite old tracks from yesteryear. Soundset is perfectly suitable for any contemporary electronic and ambient music genres. It includes original noisetables embedded in the presets.
This is my second bank for any Native Instruments synthesizer, a company I've been a fan of for a long time, to say the least, but mostly, a shout out to Infected Mushroom for being the successful geniuses they are, and for Etienne Venier for decidedly deciphering the beautiful harmonies from the genius that is Erez Aizen and Duvdev, in his own compositional and melodic analysis.
The soundset covers a vast sonic territory and is full of exotic character thanks to Massive-X gorgeous open path structure. I love the interplay of the feedback knobs to the filters and resonance. There is a lot going on with this synth, so much, It took a while to grab a hold of that Massive sound, but it was a fruitful pastime. Galaxy Dust covers complex soundscape textures, structured plucks, euphoric keys, and piercing resonating leads and basses full of grit and distortion. It also contains many beautiful lush pads, vibrant soundscapes and ambient textures. I couldn't resist going all out in the demo showcases - honestly, 5% of the energy I spent on this release is worth it in sales for this synth, which is quite odd, alas, It's quite fun. A rare one to get lost in the magic of making sounds.
VIDEO SHOWCASE
GALAXY DUST SOUNDSET DETAILS
Includes 122 Presets
Deluxe version includes 465 labelled .wav files used in the showcases.
Project file of the audio showcase.
Project file of the live massive-x synths (unarranged)
All patches are volume normalized. (They won't clip and have equal volume levels when scanning between presets)
Complex Modulation Wheel destinations for all patches. When appropiate, many patches also utilized velocity sensitivity.
PATCH BREAKDOWN
SQ - 11
Basses - 34
Keys - 8
Drums - 6
Leads - 24
Pads - 21
Plucks - 20